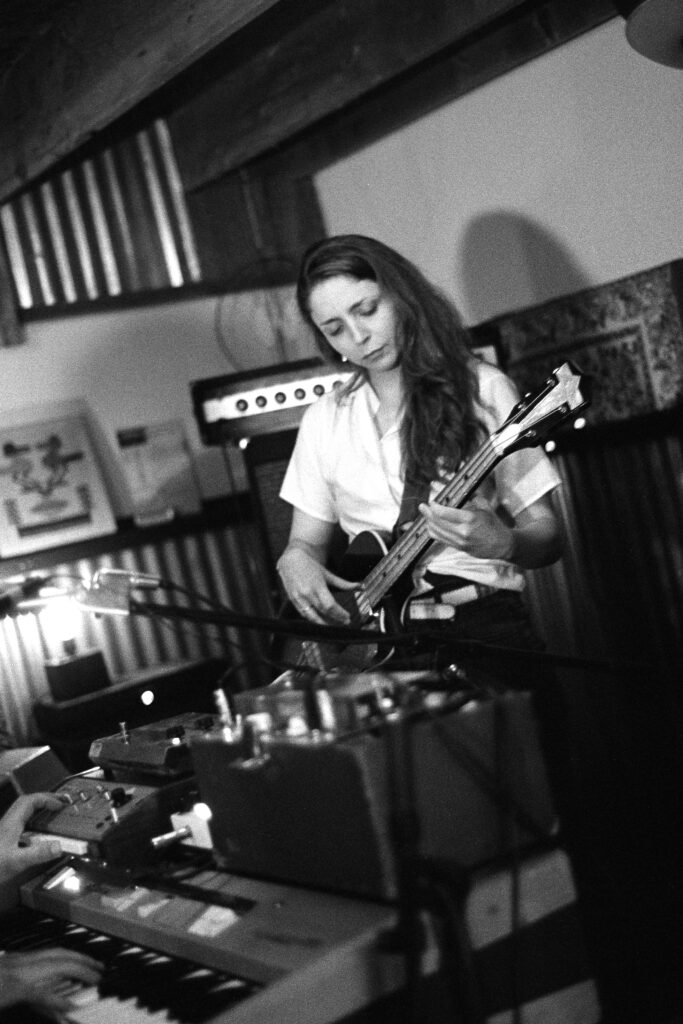 Geena Spigarelli is a bassist and music teacher born and raised in Austin, Texas.
Her journey on bass began with taking lessons from Rob Roeder at The Austin Guitar School where she discovered her love for the instrument, which has since blossomed into a nearly 20 year career in music; with opportunities to perform, tour and record alongside countless national and international artists including Hayes Carll, Sweet Spirit, A Giant Dog, Jack Ingram, Bruce Robison, Emma Elizabeth (Germany), S.L Houser, Jon Anderson (YES), and many more.
As an educator, Geena has almost 10 years of experience teaching privately, coaching young bands, and developing music camps and classes for various schools and non-profits. Although Geena initially feel in love with the deep tones of the bass guitar, teaching other instruments such as guitar and ukulele has truly broadened her views of music as a whole. She believes that different instruments can inspire unique musical perspectives, and that the beauty of music comes from the countless combinations that these different perspectives can bring. Because of this approach Geena loves exploring song crafting, improvisation and ear training in her private lessons.
In 2023, Geena won the Austin Music Award for "Best Bassist." She still calls Austin her home and continues to teach as well as perform live, tour and record with various artists. Geena is very excited to begin teaching at the very place she started her musical journey and can't wait to hear all of the great music we'll create together.