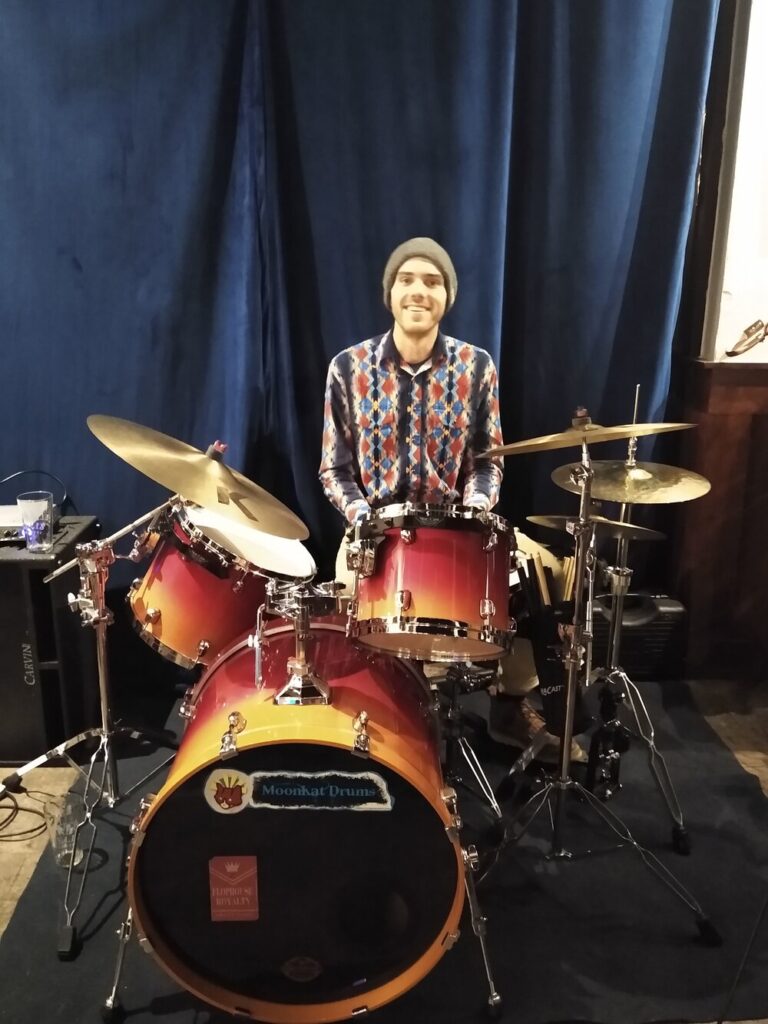 Hi there, my name is Wade Stephens & I want to be your Drum instructor…
I have been playing for over 15 years, am classically trained, can read music, I have recorded and performed in many different situations. I still take lessons from great teachers in the area including Doyle Smith, Mike Fonseca, and Wayne Salzmann II, the drum instructor for the Butler School of music.
I try to teach the disciplines of mindfulness, technique, and time/meter to my students. Mindless practice yields no results. I have many different lessons and exercises for students of all ages and skill level. I always want to keep lessons fun and worth the students (or their parents) time and money.
My main goal is to retain students and make sure they are having fun; my objective as an educator is to teach students proper technique, internal meter, reading skills, transcribing and, how to implement efficient and mindful practice habits.
I look forward to teaching you & helping you become the drummer you aspire to be…….
Wade is available for instore and online lessons.
Monday- Saturdays : Call us for available times & days..