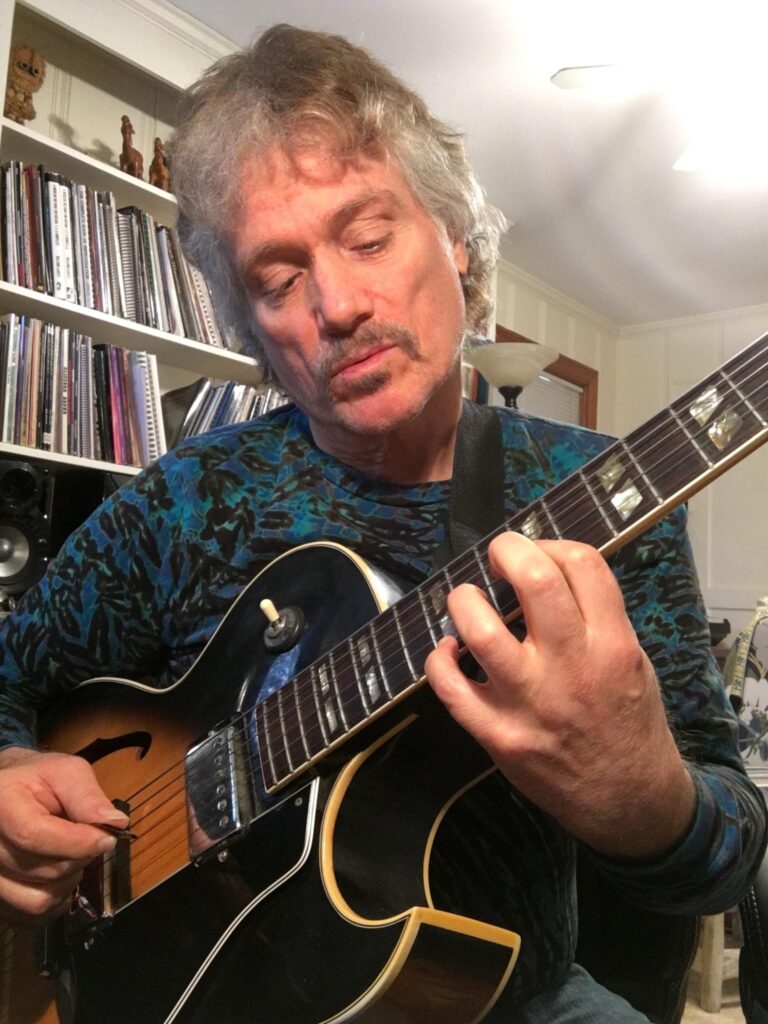 Mark is now available for online Acoustic and Electric Guitar lessons. Monday -Friday 12 noon – 8pm – just call us to setup your appointment… 512 442 2880
Experienced guitarist with a background in teaching, performing, touring, composing, session work and producing full-length albums consisting of all original music. Skilled at teaching Jazz improv and theory, technique, sight-reading, classic Rock, Blues and Jazz fusion, Flamenco, and right6 hand tapping techniques. Have an extensive guitar collection and teaching apparatus. Recently relocated to area and am seeking a consistent teaching position and a chance to teach new students,

Education

LA Valley College Los Angeles, California 77-78 Classical Guitar and Orchestra

Musicians Institute, Hollywood, California 79-80 Guitar Program Seminars and Private Lessons with: Howard Roberts, Tommy Tedesco, Ron Escheté, Les Wise, Don Mock, Ted Greene, Joe Diorio, Robben Ford, Larry Carlton, Joe Pass

Dick Grove School of Music, Los Angeles, California 82-84 Big Band Program. Small Groups, Lessons with: Russ Tuttle, Jimmy Wyble, Howard Alden, Oscar Castro-Neves

Teaching Experience

Van Nuys Music, Los Angeles, California 82-83

Valley Arts Music, Los Angeles, California 82-86

Musicians Institute, Hollywood, California 86-92

Austin Guitar School, Austin, Texas 93-2016

Touring

Toured with Billy Young, Eric Lindberg, and Johnny Tequila

Writing and Recording

Many years experience with composition for commercials and television shows – including the longest running soap opera in history, Guiding Light – movie soundtracks, and albums. Worked as session guitarist in both Los Angeles, California and Austin, Texas.

References are available on request.